We often have doubts before leaving for the safari, for example, which bag to use and what to put in it … with this article I will try to give some guidance and advice in this regard.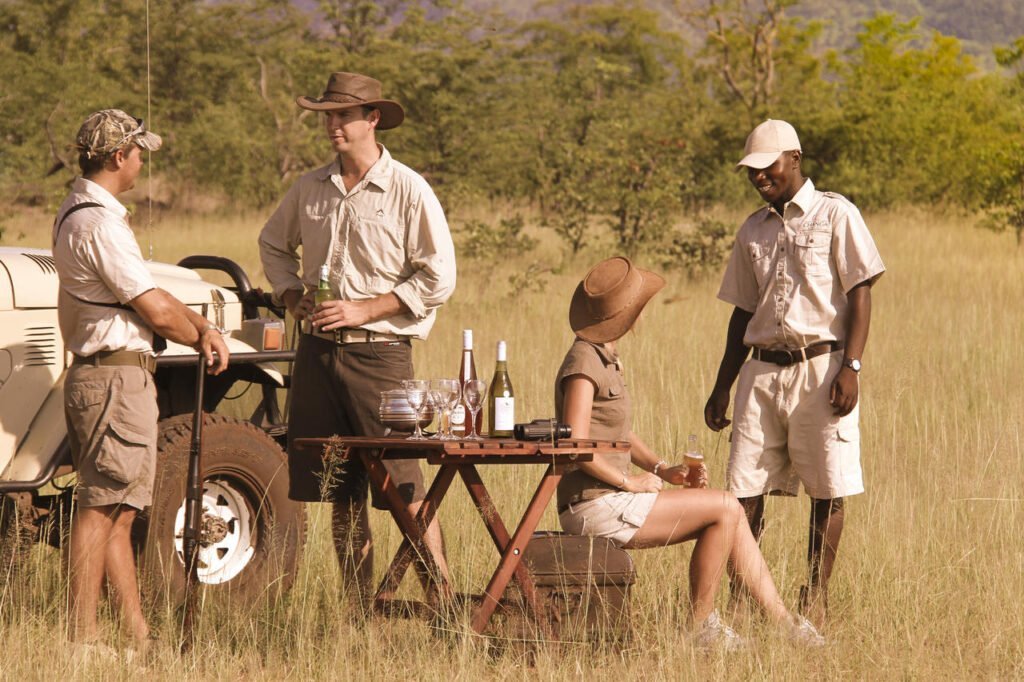 First of all it is advisable to have two bags: a small backpack to always keep with you and a duffel bag or suitcase with our actual luggage.
The backpack will be used to carry with us every day camera, sweatshirt, sunscreen, hat for the sun, or otherwise.
In the bag or suitcase we put clothes, shoes, personal care products and so on. Usually a soft bag is more practical, but also a hard case can fit.
Another advice I give is to divide the luggage in transparent plastic bags (zip lock or similar, common plastic bags are now banned in Tanzania), that way it will be easier to keep tidy the luggage and find the things you need. It 'also good to have a towel or a plastic bag to cover your luggage, to protect it from dust and any unexpected showers (especially if the luggage is loaded on the roof of the jeep).
In some cases it is convenient to leave the luggage to take it back to Arusha after climbing or after the safari. For example, you can leave what you need for the beach in Arusha and resume it at the end of safari or scalata.Possiamo keep your luggage until your return.
Baggage weight
It is usually allowed at least one hold baggage of 20 kg and a 7-8 kg of hand baggage (check with the airline). Ethiopian Airlines allows you to bring two bags of 23 Kg each cargo hold, more hand luggage.
CAUTION: If you are scheduled local flights with small aircraft (eg flights or Coastal Tropical Air) there may be more restrictions, such hold baggage 15 kg in soft case and hand luggage 5 kg.
It 'also good to have a baby carrier (or similar) where you keep valuables and documents. Do not bring along expensive jewelry. The village is very quiet, but it is good practice to avoid flaunting wealth to avoid attracting any maleintenzionati which unfortunately never fail in any part of the world.
Clothing and more
Usually it is hot, but the early morning or evening could make fresh, so it is best to dress in layers to cover / uncover depending on the circumstances and the time of day.
Here is a list of what is good to take with us:
cotton pants, sneakers or hiking boots (though comfortable), T-shirts, sweatshirt or fleece long-sleeved, windproof jacket. Swimsuit and flip-flops / sandals for the shower / pool / sea. Fanny pack.
Sun Hat, sunglasses, sunscreen (high protection) and moisturizer, bandana to the wind, insect repellent.
Each has its own sensitivity to heat, cold and sun exposure. Accordingly. Better to have a jacket / fleece that is not used, rather than suffer the cold. Beware of the sun, you are close to the equator (!!), so a hat and sunscreen for everyone.
Products for personal hygiene: wet wipes and / or tissues.
You can also bring a portable hair dryer even if it's hot and in some lodge is included in the bathroom, but there is not always current to use it.
For campers recommend bringing towel (or bathrobe), a power and their own sleeping bag stack (for camping safari only, not for the tented camps).
also we bring a bit of patience. Tanzania is an African country, rhythms are a little different from ours. You will soon learn the meaning of "pole pole".
medicines
You can bring generic drugs (antipyretic, eye drops, anti-inflammatory, broad-spectrum antibiotic, bowel / antidiarrheal disinfectant) and do not forget any medications that you take regularly.
Advice: do not drink the tap water.
Photo and video
There are no limitations for cameras of any kind or camcorders. It is strongly recommended to bring along a good number of memory card and extra batteries because the spot is difficult find such material. It may also want to use cases (or plastic bags) for the protection of equipment from the sand / dust. To recharge the batteries of plug sockets may be different from Italian, so it is best to obtain a universal plug (English type).
Recall that in the majority of African countries is strictly forbidden to photograph airports, military installations and vehicles, government buildings, bridges, soldiers in uniform.
The Masai sometimes ask a small tip to be photographed, and it is good to always ask permission to people before you photograph them, but in any case you can seek advice from your guide.
It 'very useful to carry a pair of binoculars and / or a telephoto lens of at least 200-300 mm (The bonicolo is usually available on the Jeep).
Phone Calls and Internet
The phone works almost everywhere (before leaving home to be able to make international calls and any costs with your operator). To call Italy to use the international prefix +39. The international dialing code of Tanzania is +255. And 'possible to buy a local prepaid card with data traffic to use email, Skype or whatever.
See also: There is internet while on safari in Tanzania?
Often in the lodge and the hotel is available internet or WIFI connection and depending on the hotel / lodge is available for free or for a fee.
If you need more information and want to organize your safari in Tanzania beautiful, go to Savannah Explorers.